Sky's The Limit
No fuss, no fan-dangled planning just red hot, instant leads directly to your inbox or phone… Simple!
If Marketing Boils Your Brain… We Will Walk You Through The Whole Process
Coaches
✔︎ Hot Instant Leads For Coaches
Consultants
✔︎ Hot Instant Leads For Consultants
Trainers
✔︎ Hot Instant Leads For Trainers
Speakers
✔︎ Hot Instant Leads For Speakers
Online Experts
✔︎ Hot Instant Leads For Online Experts & Influencers
Event Organisers
✔︎ Hot Instant Leads For Your Events
How Does Pot Leadle Work..?
Discover how you can get 100's of INSTANT HOT LEADS dropped directly into your inbox TODAY!
Highly-Targeted | Industry Specific | High-Converting | Highly-Profitable
Step #1 – Gather Ingredients
The first step in gathering your leads is a thorough appraisal of you, your services and your goals. We want to know who and where your ideal customer is and where we might track them down.
Step #2 – Prepare & Cook
With all the ingredients in one place, it's time to start cooking up a winning recipe. We don't just want to drop names and emails into your inbox… We want to warm them up so they are super hot and ready to buy from you. 
Step #3 – Serve Hot!!!
Almost immediately after we press GO you will start to receive your leads. REMEMBER – You are in complete control. You control the number of leads you receive and your budget and we make every step as transparent as possible. 
Don't Worry If This Boils Your Brain… We Can Walk You Through The  Whole Process
Value Of Leads Generated Per Month in Pounds
Average No# Of Leads Clients Request
We Have 3 Great Recipes To Choose From Providing: 
Packages To Suit All Budgets
Specific To Sales, Launches & Offers
DIY to Done 4 You… You decide!
Red Hot Leads
Option 1 – Hot instant leads directly to your funnel / CRM / sales rep
Highly Targeted, Red Hot Leads
Highest Quality
Highest Conversion Rate
Re-Warmed
Option 2 – 'Done for you' campaign. Ideal for offers and launches
Highly targeted, Warm Leads
Moderate Conversion Rate
Great Price
Take-Away
Option 3 – Quick & easy, fire & forget email blast for one-off courses or last-minute sales
Lowest Cost
Highly Targeted
Warm Leads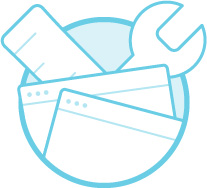 Quick & Easy
Get started in as little as 1 hour with our rapid set-up framework and company assessment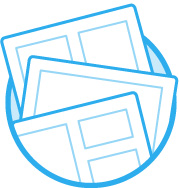 You no longer need to worry about making sure your website, social post, emails, leaflets and other marketing efforts work… we take care of all that for you.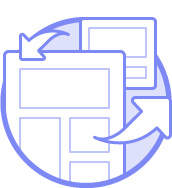 You choose exactly how many leads you get and how often. OF COURSE… you don't pay for fake, incorrect or duplicate leads. Life Time Value
The leads you receive are yours to market to as many times as you like. Once we pass a lead to a Pot Leadle client, they are deleted from our database and they are yours… for life.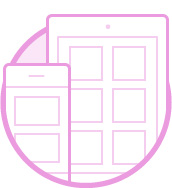 You have the option of obtaining leads from all over the country or even the world. Our lead generation will fish out the hot prospects in most need of your products and services.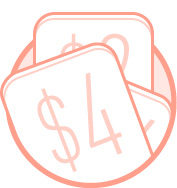 Highly Profitable
Answer this… If you got £100 for every £20 you invest… how many £20's would you invest… That's right, as many as you could! That's what Pot Leadle is about.
The Pot Leadle Roadmap & Recipes
You can tap into our million pound lead generation journey at any point along the lead roadmap depending on your goals and circumstances.
Recipe #1 - Red Hot leads
Hot instant leads directly to your funnel / CRM / sales rep
Recipe #2 - Re-Warmed
'Done for you' campaign. Ideal for offers and launches
Recipe #3 - Take Away
'Done for you' email shots & social shares
The 'Is Pot Leadle Right For You' Checklist
Are you a Business To Consumer (B2C) enterprise?
Do you have a mass appeal for your product or service?
Are you currently advertising?
Do you have a small team of individuals that can focus on conversions or that have sales training?
Do you understand the lifetime value of your customer?
Do you have the cash flow to pay for lots of leads right now?
Do you have a customer management system?
Reach Out
Start Getting Highly-Targeted, High-Converting Leads Today